This site contains information on Clergy Support Memorial National Church.
For the most recent information on the Church & Clergy

, please visit the individual provincial pages by clicking on one of the following links:

___________________

We believe God calls us to "go" and minister where people are, not to wait for them to come to where we are at 11 on Sunday morning. That is the mandate of Christ's "Great Commission" in the Bible.

Clergy Support Memorial Church is an independent Christian Church and part of the emerging church movement.

Our emphasis is not on buildings as in the traditional churches. Our emphasis is on outreach to those members of the public who have no source of Pastoral Care through House Churches, Weddings, Funerals, Baptisms, Visitation, social media and a myriad of other pastoral methods.

Our headquarters Church in Ottawa became incorporated by Letter Patent May 27, 1997. It was recognized as a registered charity May 27, 1998.

Beginning with one minister in 1994, the national Clergy Support Memorial Church now has over 600 Ordained and Appointed, Designated Ministers (DM) in various Provinces.

Definitions and descriptions of how we minister vary from Province to Province but we always follow the individual Provincial Marriage Act to the letter of the law.
Please feel free to contact our chief Governing Official if you have questions or need clarification on any matter raised.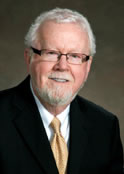 Casey McKibbon
Chief Governing Official
Kenmore (Ottawa), Ontario
We would like to acknowledge that the land on which our church gathers is the traditional unceded territory of the Algonquin Anishnaabeg People.
We give back
Clergy Support Memorial Church is committed to giving back to the communities we serve and to the wider world around us.
Our many clergy across Canada also give back to their individual communities both financially and with their time as volunteers.