This site contains information on Clergy Support Memorial National Church.
For the most recent information on the Church & Clergy

, please visit the individual provincial pages by clicking on one of the following links:

___________________

We believe God calls us to "go" and minister where people are, not just to wait for them to come to where we are at 11 on Sunday morning. That is the mandate of Christ's "Great Commission" in the Bible.

Clergy Support Memorial Church is an independent Christian Church and part of the emerging church movement.

Our emphasis is not only on buildings as in the traditional churches. An important part of our ministry is outreach to those members of the public who have no source of Pastoral Care. We do this through House Churches, Weddings, Funerals, Baptisms, Visitation, social media and a myriad of other pastoral methods.

Our headquarters Church in Ottawa became incorporated by Letter Patent May 27, 1997. It was recognized as a registered charity May 27, 1998.

Beginning with one minister in 1994, the national Clergy Support Memorial Church now has over 600 Ordained and Appointed, Designated Ministers (DM) in various Provinces.

Definitions and descriptions of how we minister vary from Province to Province but we always follow the individual Provincial Marriage Act to the letter of the law.

Clergy Support Memorial Church is an Affiliate Member of the Canadian Council of Christian Charities.
We adhere to their five Standards of Accountability:
Christian Ministry. We demonstrate our commitment to the Christian faith.
Diligent Governance. Our charity is governed by an independent active board.
Financial Oversight and Transparency. Proper oversight is via an independent financial audit and public disclosure of financial statements by www.BDO.ca.
Organizational Integrity. We understand and comply with federal, provincial, and municipal laws.
Ethical Fundraising. We are ethical in all fundraising activities.
CSMC News
Advent
December 1, 2019
As we travel through advent the light increases. We add another candle to the wreath and we add Hope, Peace, Joy and Love to our toolbox to face the coming year. We must… Read More.
_______
New Reflection!
August 16, 2019
Rev Joe McParland shares some insights about his ministry with Clergy Support in Windsor, Ontario. Read More.
_______
New Reflection!
July 18, 2019
Ministry through food! Rev Suzanne Pierson shares about the Food to Share program in Picton, ON. Read More
_______
Grants Awarded! / Subventions accordées!
May 16, 2019
Click here for the results of the 2019 call for micro-grant applications.
_______
Holy Week
April 14, 2019
We must strive to be an Easter people. Hopeful in the face of despair.
Growing in a world of stagnation. Loving in a world that too often shows cruelty.
Giving second chances where none were given before.
This Holy Week, Clergy Support Memorial Church invites you to share the burden of the cross, whether it be your friend's, your neighbours, your own, or that of someone you don't even know, and focus on the light ahead.
_______
Lori Siska
LONDON – April 4, 2019
We are sad to announce the passing of Clergy Support's Lori Siska in March of this year. Read More
_______
Giving Back
Clergy Support is committed to continuing to give back to the communities we serve and to the wider world around us in 2019.
Our many clergy across Canada also give back to their individual communities both financially and with their time as volunteers.
Please feel free to contact our chief Governing Official if you have questions or need clarification on any matter raised.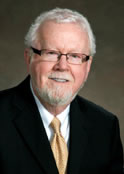 Casey McKibbon
Chief Governing Official
Kenmore (Ottawa), Ontario
We would like to acknowledge that the land on which our church gathers is the traditional unceded territory of the Algonquin Anishnaabeg People.