We believe God calls us to "go" and minister where people are, not just to wait for them to come to where we are at 11 on Sunday morning. That is the mandate of Christ's "Great Commission" in the Bible.
Clergy Support Memorial Church is an independent Christian Church and part of the emerging church movement.
Our emphasis is not on buildings as in the traditional churches. An important part of our ministry is outreach to those members of the public who have no source of pastoral care. We do this through house churches, weddings, funerals, baptisms, visitation, social media, and a myriad of other pastoral methods.
Our headquarters church in Ottawa became incorporated by Letter Patent May 27, 1997. It was recognized as a registered charity May 27, 1998.
Beginning with one minister in 1994, the national Clergy Support Memorial Church now has over 600 Ordained and Appointed, Designated Ministers (DM) in various Provinces.
UPGRADED TRAINING RESPONSIBILITIES OF THE MINISTRY (Revised 2019)
Each new minister shall finish the following units of ministerial study and training. Some of these units following are available on this page and also to be found in our Ministers Training Institute:
Theology – The History of Religions
Planning and Conduct of Services of Worship
Ordained or Appointed Ministry
Ethics and Morality – Pastoral Counseling
Pastoral Care – Bereavement Ministry
Marriage Ministry
Practice of Holy Communion
Baptism & Welcoming ceremonies
Considerations for Diverse Sexualities and Genders
Community Leadership
CONTINUING EDUCATION (LEARNING FOR LIFE). It is the minister's responsibility to assess his or her own interests and talents, to continue professional development each year, and to assist the congregation to develop other leadership and initiatives where she or he does not, or cannot, become active. It is particularly important that the minister be clear on the limits and limitations of his or her counseling.
TIME MANAGEMENT. Each minister will determine with the local Board use of his or her time. The emphasis of an individual's ministry will be his or her choice. It is the minister's duty to be responsive to the needs of the people from the selection of sermon topics to the necessity and frequency of parish calling.
EXPECTATIONS. Congregation and minister must seriously examine their respective expectations concerning the minister's participation in committee work and in meetings within and without the congregation. Attendance at meetings relevant to the society's program is part of the minister's work week. However, a minister should be expected to spend no more than three nights per week involved in parish-related activities.
___________________
CSMC News
Healing Circle Expansion
Aug 3, 2022
Rev Karen MacPherson Clark writes about the expansion of her local prayer and healing circle with the adoption of Tong Ren as an additional conduit for sharing God's love. Read more.
_____
Holy Days in July
July 2, 2022
Dates of religious significance this month… Read more.
_____
John Horvath 
June 10, 2022
We are sad to announce that Rev. John Horvath passed away on June 1. Rev Horvath was a clergy member with CSMC since 2006. Read more.
_____
A Place With Friends Who Understand
June 10, 2022
Rev. Elizabeth Peeters writes about the Brain Injury Association of Peterborough Region. They were awarded a micro-grant based on Rev. Peeters application. Read more.
____
Inclusive assistance
May 20, 2022
Rev Michelle Meghie writes about the Sistering, the organization in Toronto that benefitted from her successful micro-grant application. Read more.
_____
News Archive To read past stories, please click here.
Giving Back
We are committed to continuing to give back to the communities we serve.
Our clergy across Canada also give back to their individual communities both financially and with their time as volunteers.
Please feel free to contact our chief Governing Official if you have questions or need clarification on any matter raised.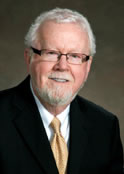 Casey McKibbon
Chief Governing Official
Kenmore (Ottawa), Ontario
We would like to acknowledge that the land on which our church gathers is the traditional unceded territory of the Algonquin Anishnaabeg People.