Starting a New Ministry: Their Voices, My Voice and, Then, There is God's
B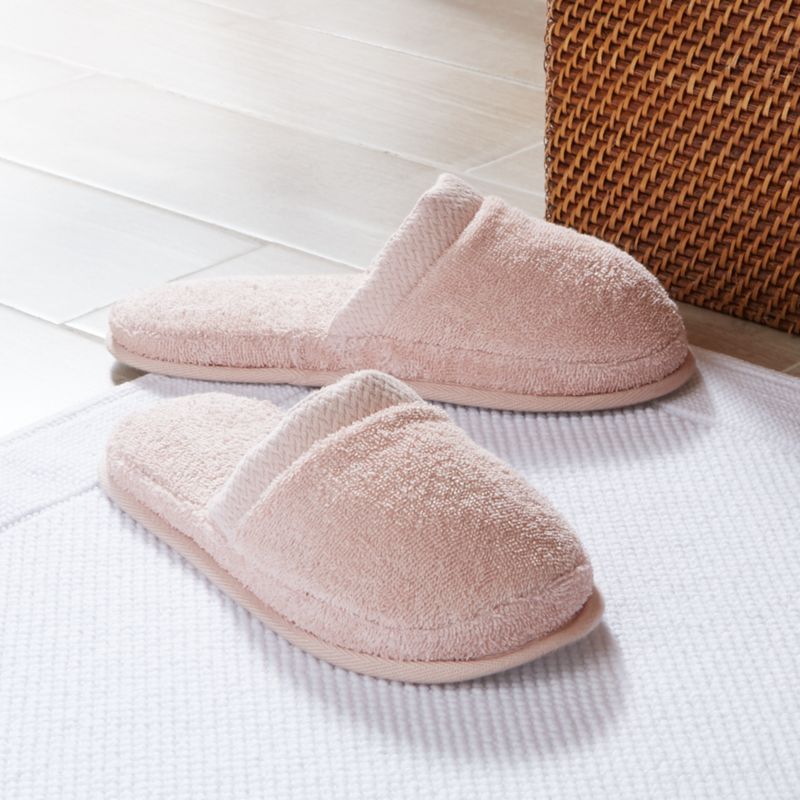 y Lisa Bynoe-Stevens, BASc, MDiv Counselling
I even purchased slippers. Yes, you read that right — slippers for the new women's ministry, 12 Afternoons of Hope, for those who have survived sexual abuse.
I never had a problem obtaining space for anything that I have done in the past. In this instance, a local dance studio gladly opened their doors to me for what I wanted to do in the City of Hamilton, Ontario. Because I did not want to have the studio floors damaged by the shoes and boots of potential ministry attendees, I purchased slippers for participants to wear. For me, paying attention to such details is pure evidence of both the intentional and unintentional mentorship of pastors with which I have worked in the past. I am a big thinker, but have been trained to reflect on possible little important things. God bless all of those who helped me to achieve this goal.
However, with the advertising all set and running, me with slippers and other items, including my laptop with the Bible study, all set up and ready to go, on Days One to Three, apparently it was not enough. No one showed up for this wonderful ministry over which I had prayed and planned for months.
I have not abandoned 12 Afternoons of Hope. It is in pending mode. As the ministry perches in this mode, like a bird ready to take off at any moment, I have discovered there are three forces with which I have been dealing concerning this new endeavour:
Their Voices
My Voice
God's Voice
First of all, Their Voices are from those around me.  Notice how I am writing in present tense with the verb, "are". These voices still are talking. I will be honest — It is the most hilarious thing for something not to be happening, but people are still talking about it.
What did or do these voices say? Well, from the get-go, two people from the Hamilton area, who I had told that I wanted to start this ministry, had said that it may not work. They stated that the people in this city focus on doing housework on the same day, Saturday, that I planned to meet. If one person had said this, it would have been one thing. However, to hear the theory repeated again, from another unrelated person, was disheartening. Of course, these voices were opposed by people, both in-person and over the phone, expressing general interest and excitement about the ministry starting. Then, of course, there were the voices which said some form of, "Who do you think you are?"
Interestingly enough, there were another set of voices – experienced ministry workers who reported having the same experience at the start of their ministries. These pastors and other lay ministers disclosed they had a similar discouraging period at the start of ministries, despite confirmation from God, of being in the centre of His will. Therefore, in my experience, the greatest challenge has been to balance these voices, as they were conflicting, random, and coming from so many different perspectives.
Now, to be honest, My Voice was not that long-winded as these other voices.  In fact, my voice consisted of two sentences, usually in this order:
"Sigh, what a waste."
"This could be a test."
At this time in my life, my time is valuable and my resources could and have been stretched in a million ways. So, to sit for three hours on a Saturday afternoon, after paying out rental fees, obtaining supplies, preparing worship and getting the message all ready, seemed like a waste of my time and energy. As soon as my voice sighed the "waste" thought though, it was quickly followed by the fact that this whole situation could be a set-up, or other words, a test from the Lord.
He could be saying, "Would Lisa do this for me?" After all, the Bible is filled with leaders who were tested time and time again, some seeing success right away and others, not so. Examples are Abraham, Moses, Gideon, Hannah, Job, Peter, Paul and, I even would dare to add, Jesus himself. So, why should I be exempt in having the experience of being tested? In fact, Tom Shepard in his article, The Seven Examples of Testing in the Bible indicated that there are seven tests: Faith, Patience, Love, Obedience, Humility, Sacrifice and Endurance. In full honesty, I can check off all seven testing areas during this last year, as I launched 12 Afternoons of Hope.
Last, but, of course, not least, there is God's Voice. It was confirming via prayer and reading his Word, that this ministry is something He wants me to do. His voice also validated my hopes in making sure that I obtained direct and specific answers to prayer. This was exemplified in me finding a low cost, accessible rental space, with free parking and public transit nearby, in the centre of Hamilton. Starting this women's ministry has demonstrated to me that God's voice may be heard in the sub-activities within the activity, and has highlighted that His voice is in the middle of it all.
Now, at this point, with 12 Afternoons of Hope in pending mode, with all items, including slippers, ready to be placed in storage, I am finding myself having the most grace-filled response:  To wait and further listen to God's voice.  I need Him, the Author and Finisher of my faith (as in Hebrews 12:2), to show me what's next. It all, right down to slippers, is His business anyhow. In His provision, I already have my own, comfy pair, at home.
UPDATE: Lisa has since started a podcast, 12 Afternoons of Hope, focusing on Bible study. To listen, click here.