CSMC Supports Food to Share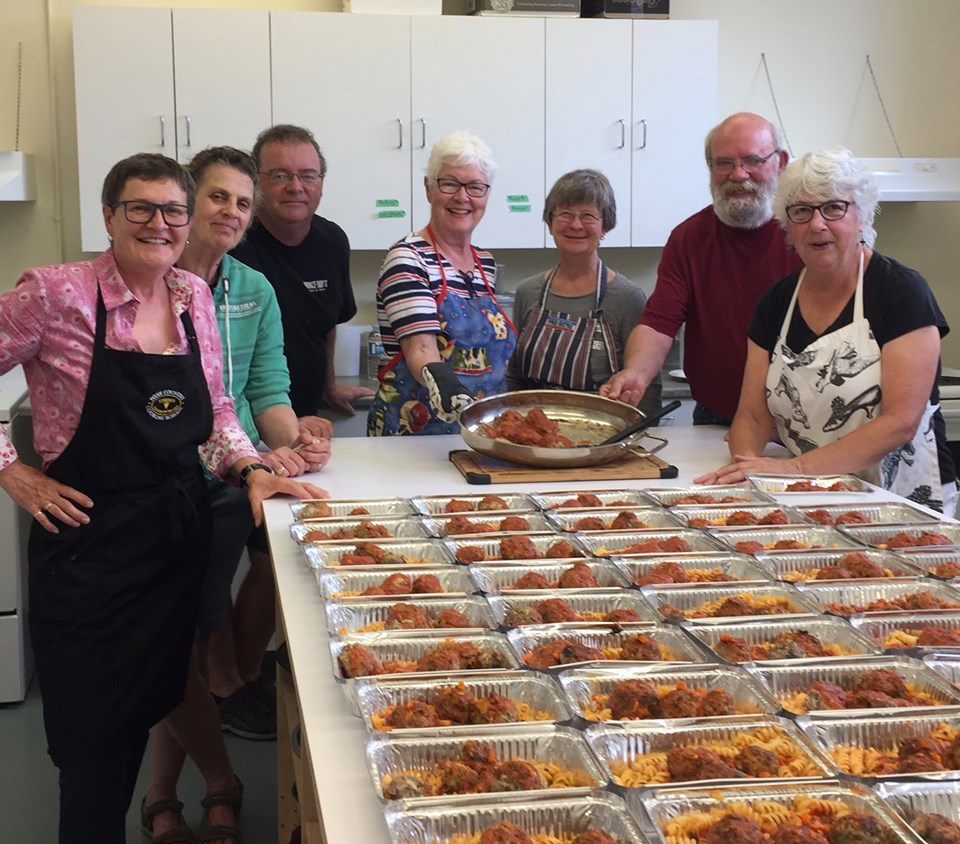 Food to Share is a grassroots initiative that addresses food insecurity in Prince Edward County, Ontario. Food to Share has been preparing meals for two local foodbanks in the County since 2015. Fresh food is donated and collected from local farmers. Volunteers prepare complete meals twice a week. One group prepares meals in Wellington for the Storehouse Foodbank, and a second group prepares meals in Picton for the Picton United Foodbank. Suzanne Pierson, a member of CSMC, volunteers with the Picton cooking group and applied for a micro-grant on the group's behalf.
"I started cooking with the Picton Food to Share group almost a year ago. It is a perfect combination of the pleasure I get from cooking and the enjoyment I receive from knowing that food that might otherwise go to waste is going to people who need a hand up at the moment. No one should be hungry while there is food to share.
I also enjoy the comradery of meeting new like-minded friends at the cooking sessions. We spend 2-3 hours a week under the guidance of one person who has come up with a recipe from the food available that week. Everyone pitches in slicing and dicing and before you know it the dishes are done, and we've got 50-60 healthy meals ready to be distributed at the Picton Foodbank the next day."
Food to Share is currently relocating its Picton cooking location to a larger kitchen in the Picton Community Centre. The donation of $500 from Clergy Support Memorial Church has purchased some storage cupboards in the new location. Because the Picton Community Centre is a shared facility, the secure storage cupboards will allow us to leave things in the kitchen between weekly cooking sessions.
"Food insecurity is a serious public health problem. It greatly impacts health and well-being," says Erin Reyce, Public Health Dietitian. "It is the goal of Food to Share that in our bountiful County, everyone should have enough to eat."
Suzanne Pierson