Micro-Grants Awarded!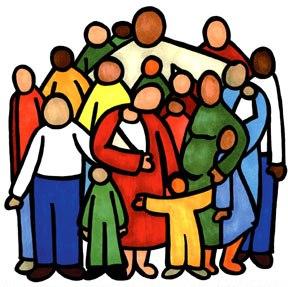 The 2022 Micro-Grant program received a record number of submissions making the committee's decision a challenging one. We express our most sincere gratitude to all our clergy members who submitted a Micro-Grant application. We are happy to announce the following recipients of this year's program, in no particular order.
Patrick Tracy, Vancouver, BC
$500 to support Rev Patrick's chaplaincy ministry with CSMC and the RCMP. The money will be put towards his completion of a "Trauma and Suicide" course offered through Simon Fraser University. This training is vital to his role as a chaplain where he deals with incidents of suicide and PTSD, which are at an all time high in the policing community in North America.
Karen MacPherson Clark, Fergus, ON
$1000 to support the Community Healing Circle and Prayer Shawl Ministry's ability to get more members (and non-members) trained in healing modalities. The group combines various healing modalities with more traditional prayer in supporting the community. In particular, this grant will allow the purchase of several Tong Ren kits and allow the training of about six people in these healing arts. These healers can then use Tong Ren to help support cancer patients. Although there are no promises or guarantees, they are united in offering hope and support.
Nicola J Wolters, Gloucester, ON
$1000 to support the creation of an anthology of caregiver stories to support caregivers of transplant patients. Including her own personal experience in this endeavor, Rev Nicola's goal is to invite 25 contributing authors to offer a cross-section of experiences which will fill a large gap in the knowledge that transplant caregivers need.
Elizabeth Peeters, Omemee, ON
$1000 to the Brain Injury Association of Peterborough Region, a community-based program that offers amazing services for residents affected by brain injury. A day program is attended by clients to participate in games, cooking, and social events, as well as life skills learning. The grant monies will be used to offset the cost of food items and crafting material that will allow participants to develop skills as well as help contribute some assistance to the fundraising created by selling of their crafts at local crafting markets.
Judy Lynn Wagdin, Richmond, ON
$500 to support the Lanark County Interval House, a shelter for abused women. The donation to the shelter will be matched by the women's group Rev Judy participates in. The group has selected this shelter to support in 2022 and will provide various fundraising and ministry activities throughout the year.
Michelle Meghie, Mississauga, ON
$1000 to support a special ministry to the poor in the winter seasons. The funds will be donated to "The Sistering," a multi-service agency for at-risk, socially isolated women and trans people in Toronto who are homeless or precariously housed. The funds will support the initiative of providing food and other items such as personal hygiene supplies.
Total $5000
We thank all clergy members who applied. We continue to encourage you and support you in your efforts to minister in your communities on behalf of Clergy Support Memorial Church. We look forward to your applications next year.