Lifelong Learning Benefits Clergy
by Rev Patrick Tracy
This year sees me enter my 39th year of active credentialed ministry. Of course, I have taken some breaks along the way due to various personal predicaments. The last few years, however, have been extremely fruitful in that I have been able to plant my feet firmly on the ground of institutional chaplaincy, thanks to the Clergy Support Memorial Church (CSMC).
My credentialing with the CSMC has opened the necessary doors to truly connect with both the sworn and civilian members of the Burnaby RCMP Detachment as their Chaplain. This is the second largest RCMP detachment in Canada. I have also been fortunate to be able to offer my services as a wedding officiant and trusted counsel for members of the LBGTQ+ community within the detachment.
During the past year, I have been able to connect on a regular basis by accompanying police members on ride-alongs, one on one meetings, and Critical Incident Stress Debriefings (CISD). I also sent out bi‐monthly written reflections which generate a great deal of positive response.
The CISD debriefings are held within 72 hours of a significant incident. These meetings address incidents whereby death or critical injury are suffered by members of the public or the police family. Typically, there is a psychologist who leads the meetings as well as myself, the Chaplain, who offers support from both my clergy and former policing perspective.
I was also asked to attend one of the 5 star luxury hotels in Vancouver where a guest ended their life by suicide. This was after the fact. The hotel management reached out to me at the request of their staff. They wanted a 'cleansing service' rite of passage done in the room. They also invited a Buddhist Monk to participate as well.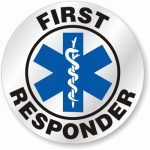 In all of this rewarding work, I have entered into a program of studies at Simon Fraser University (SFU) called First Responders Trauma Prevention and Recovery. It is composed of 10 courses to be completed over a 2‐year period. Designed by first responders for first responders, the program explores how trauma in the workplace impacts mental health.
Thus far, I have completed three courses, Personal Resilience, Relationship Building, and Peer Support and Code of Ethics. I have achieved an A+ grade in all three.  I will now be registering for the course Crisis Intervention that runs May through July. This course will help build my skills in addressing things like shock, and identifying crisis management techniques.
I am humbled and thankful to be selected by the Micro‐Grant committee for a grant toward this further education. These monies will be put to great use in the further ministry, care and support of our First Responder family here in Burnaby.