How does your garden grow? An Easter Reflection
How does your garden grow?
In the story of Mary Magdalene's experience on the third day after the crucifixion of Christ in the book of John, she meets Jesus outside the tomb in the garden and mistakes him for the gardener. He speaks to her and she then recognizes him. This exchange is captured over and over again by artists from the 15 and 16th centuries through until today. Christ is pictured with a shovel or other gardening implement and sometime depicted with a wide brimmed hat. It has been painted by the likes of Rembrandt as well as much lesser known and still living artists like Michael Cook. Take a few moments to have a look at a few: https://artandtheology.org/2016/04/05/she-mistook-him-for-the-gardener/
The image of Jesus as a gardener is interesting for its duality. On the one hand Jesus appeared unremarkable – even after the miracle of resurrection. He appeared human, like us, and was easily passed over – mistaken for the gardener.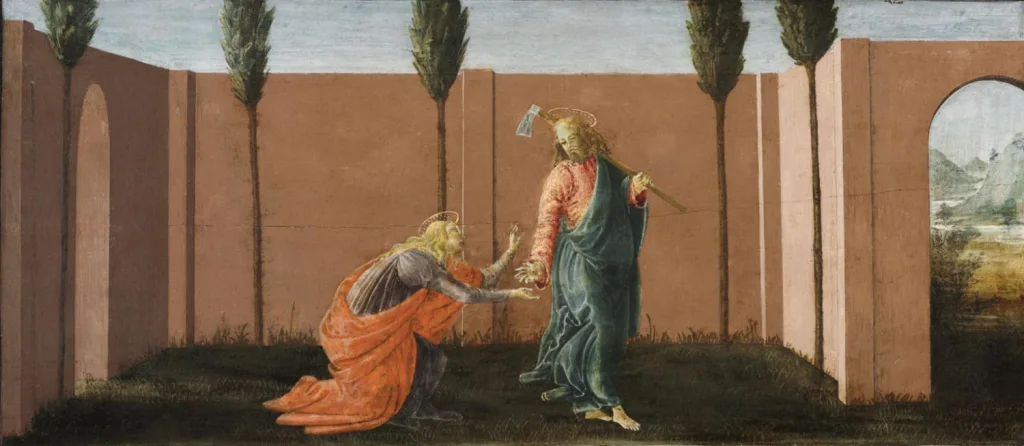 We saw the same in other stories of his life. We're going to see another mistaken identity a little later in the gospels on the road to Emmaus. Jesus will go unrecognized by two of his followers.
Jesus was a man of the people. He blended in. He ate in people's houses, chatted up a stranger who was fetching water from the well, hung out with fishermen.
He had friends that he cared about. He cried. While we aren't told specifically that he laughed, he did use absurd illustrations and metaphors in some of his stories that we think contemporary listeners would have found amusing. Matthew, chapter 7 is full of them. ("Why do you look at the speck of sawdust in your brother's eye and pay no attention to the plank in your own eye?" and "Which of you, if your son asks for bread, will give him a stone? Or if he asks for a fish, will give him a snake?")
Jesus was relatable. He spoke to and cared for those who were mentally and physically ill, and those who were undesirable company. He spoke to children and women. He was comfortable with people. He blended in.
He didn't go around telling people how great he was. He didn't display the trappings of wealth and prestige. He didn't put on airs, as my grandmother might have said.
Even after the resurrection, he was as simple and humble as the gardener.
It puts me in mind of the song "One of Us" by Joan Osborne, which contains the lyrics:
What if God was one of us?
Just a slob like one of us
Just a stranger on the bus
Tryin' to make his way home?
Would we recognize Jesus? If we came face to face with the risen Christ, would we mistake him for the gardener? It's something to think about.
The other aspect of the gardener image is of Jesus as a nourisher, a grower, a caretaker. Without the gardener or the farmer, the crops do not grow nearly so well. And we are the crops. We are the seeds. Jesus said that some seeds fall on the road or the stony ground, and others fall in the weeds. I picture the gardener trying to scrape those seeds into the more fertile soil. Isn't that what you do when you accidentally drop some seeds while you are planting? You do your best to get them where they need to go to have the best chance of success.
Several of the stories Jesus told revolve around planting and growth – seeds, vines, sowing and reaping. So, the idea of Jesus as a gardener seems to fit pretty well.
It's a comforting notion – that there is a gardener out there, hoping for us, believing we will grow, pinching off our wayward sprouts so our core will grow upwards and strong, and praying for rain when we need it.
Through his own sacrifice, Jesus tried to clear the way for us. In 1 Peter, verse 3 it's described as a living hope. No matter what version or translation you read, that phrase remains. "A living hope." About God it says "he has given us new birth into a living hope through the resurrection of Jesus Christ from the dead, and into an inheritance that can never perish, spoil or fade."
Planting a seed. A living hope. Jesus as a gardener. May we follow the example set for us and be as humble as the gardener, helping those around us to grow into their best selves.