Giving Back at Christmas
When you love Christmas as much as Nicholas Scime, it's an easy leap to turn a family party into a charity event. Scime, a clergy member with Clergy Support Memorial Church, and his wife Caroline hosted their third annual Christmas fundraiser on Dec. 8, this year benefitting the McMaster Children's Hospital.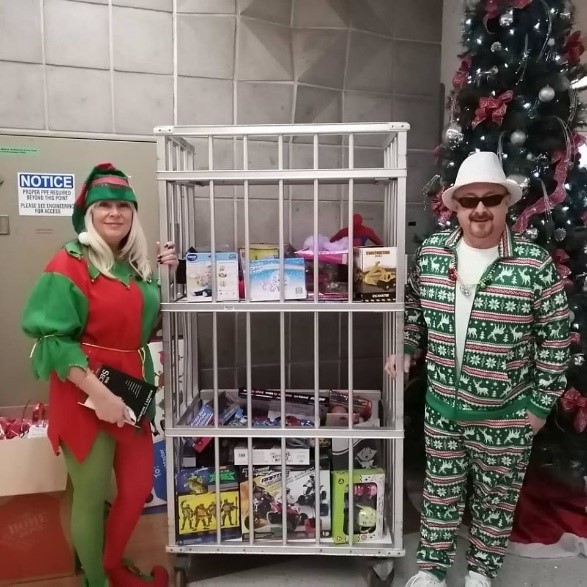 There were 65 guests and 9 children in attendance. Guests were asked to donate one or two unwrapped toys for kids at the hospital.
The feast consisted of 12 dishes cooked by the Scime family and appetizers and sides provided by the guests. The food was followed by prizes for best ugly Christmas sweaters and karaoke.
"We have eight ladies wearing elf costumes, I have my suit that is somewhat colorful, and this is our committee for the event," explained Scime. "We have each elf and their team sing Jingle Bells, and through the process of elimination the final two teams sing Silver Bells in a sing off final and prizes are handed out."
The party also had a special guest appearance. The Scime family made sure Santa had presents to hand out to all the youngsters in attendance.
After the festivities were complete, the Scimes made an appointment at the hospital to deliver the donated toys, as well as a $150 donation from Clergy Support Memorial Church.
"We were overwhelmed when Caroline and I were fortunate enough to personally present toys directly to two young boys and a young girl in the hospital," said Scime.