Spiritual Care in a Hospice Setting
I'm so fortunate to call Northern Ontario my home. There are so many incredible opportunities here; however, medical services are often lacking. In my hometown of North Bay for example, hospice care has been nearly nonexistent. Despite having a population of over 50,000 people, the closest hospice is about two hours away. Understandably, this acts as a huge barrier for people needing end of life care.
This is all set to change with the opening of the Nipissing Serenity Hospice. Rather than spend their last days in a busy hospital where visiting hours are limited and family members, who are allowed to stay overnight, must sleep on small, uncomfortable cots, at Serenity, family accommodations are provided. This means that family members have their own beds to sleep in as well as a kitchen where meals can be made, and larger groups accommodated. There are also outdoor paths and patios, and a lovely creek running through the property. Residents of our town can now spend their remaining days surrounded by family and nature, rather than in a bustling hospital environment or traveling far from home to the nearest hospice.
After years of fundraising, t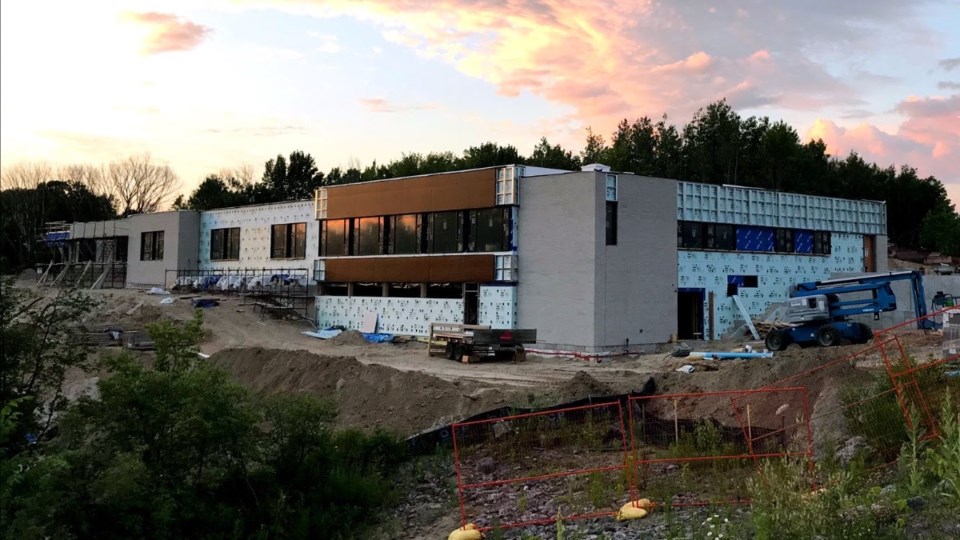 he hospice is due to open this month (December 2019). The micro-grant from Clergy Support Memorial Church has helped us move another step closer to opening this much needed facility. As a clergy member, I look forward to volunteering my time as part of their multi-faith chaplaincy and as a palliative care volunteer. Spiritual care is something I am so proud to be able to provide in my community and I am so thankful to Clergy Support for allowing me to volunteer this way in a hospice setting. I look forward to giving back to my community as those accessing the hospice have done in their own unique ways throughout their lives.
by Rev Amanda Jewell