Introduction to My Ministry with Clergy Support Memorial Church
On May 3rd,1980, I was ordained to the Catholic priesthood at St. Peter's Basilica in London Ontario before close to 1000 in attendance.  Normally, one would be ordained along with a few their classmates. That was not the case with me, even though I started off seven years earlier as one of 30 seminarians studying for my diocese.  I ended up as the last man standing.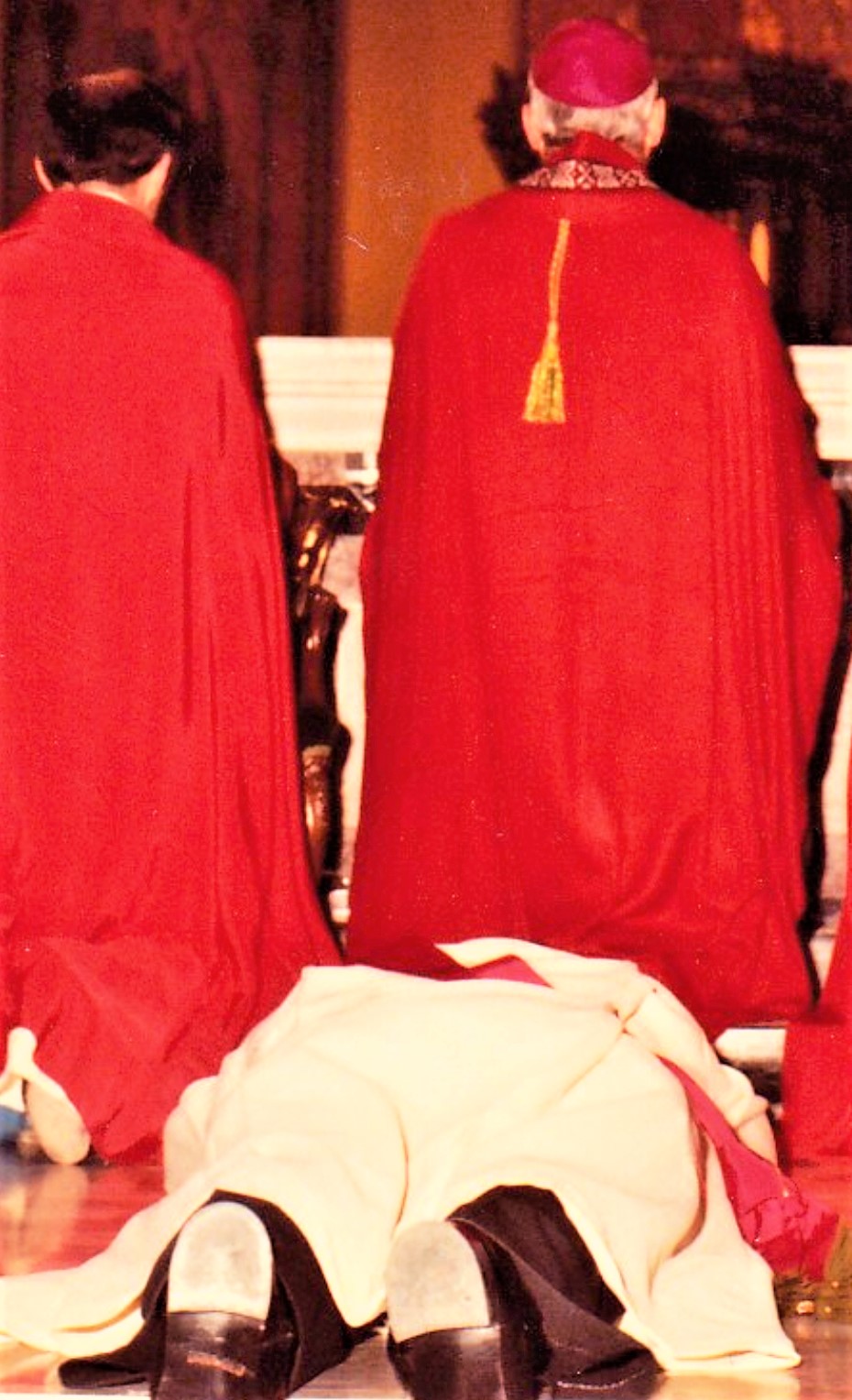 Part of the ceremony of ordination requires that the one being ordained prostrates themself head first before the bishop as a sign of obedience and submission. In such a position, the soles of my feet faced the congregation.  What I did not realize at the time was that something was stamped into the left sole of my brand-new black dress boots that I purchased the day before at the Florsheim Factory Seconds Outlet in London. Clear for all to see in the first few rows and, not known to me until I saw pictures some days later, was the word "Rejected". Talk about prophetic!
Though it was brief, I enjoyed many of the aspects of the ministry – particularly those moments of lending support and hope to those in need of it. However, after five years of ministry I made the decision to leave the priesthood. Among the many reasons for my departure was my irreconcilable differences with church teachings on a number of issues, not least of which included the ostracization of divorced Catholics by the church, and the church's treatment of gay and lesbian members of the church.
Another important reason for my departure from the priesthood involved me finally admitting a truth about who I was, a truth I had denied and repressed most of my adult life. In my fourth year of ministry at the age of 31, I finally admitted that I was gay. Being gay does not automatically preclude one from priesthood – at least not in 1980. One could be gay and still carry on priestly ministry.  My problem, however, was with the question of remaining 'celibate'. I did not want to lead a double life.
Today I am still asked by people why I left the priesthood and provide them with a slightly different answer. I tell them that when I left high school in Windsor and headed to St. Peter's Seminary at the University of Western Ontario, I had misread the fine print in the application. I believed it stated that I was "going on vacation to celebrate", while the actual words were vocation and celibate! Words similar in appearance, but nowhere close in meaning!
What followed for me was a long and fulfilling career working for the Federal Government with the Canada Border Services Agency. During my 27 years with them, I did a considerable amount of 'counseling' and ministry for colleagues who knew of my ministerial background. I dealt with broken relationships, crises of faith, and being by their side when a family member died.
When Clergy Support Memorial Church accepted me into their ranks in 2006, I was grateful for the opportunity to re-assume an official ministerial capacity. Perhaps in future articles, I will share with you some of what my ministry and out-reach to others involves today through Clergy Support Memori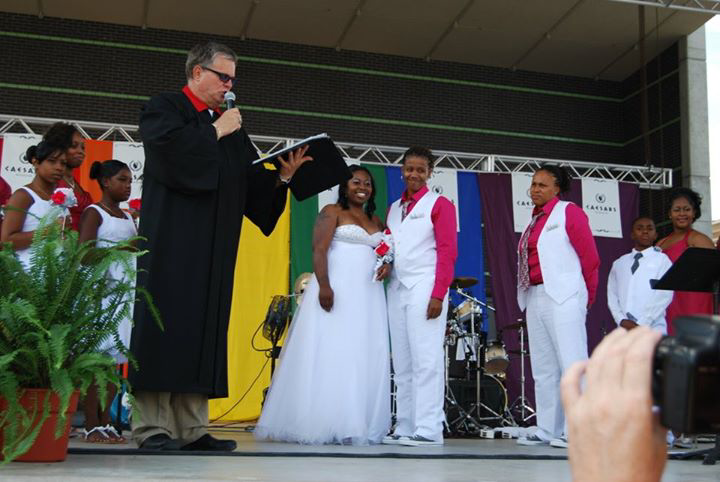 al Church.
I will close by saying that much of my life as a gay man has dealt with discovering self acceptance, learning to accept God's unconditional love for me, and sharing these insights with others experiencing similar questions. The 'traditional' or 'institutional' church has distorted and misrepresented so many of the teachings of Jesus. As a result, many LGBTQ persons experience self-loathing, a fear of God, and rejection by their church. The Church has launched an all out offensive on gay persons, teaching them that gay tendencies are acceptable provided you don't act on them. Through my ministry with Clergy Support Memorial Church I have established a wide and diverse ministry to the LGBTQ community in Windsor-Essex, just one of the many pastoral charges I have.
In February 2019, Pope Francis once again made headlines around the world. According to CBC, the Pope states in a new book, "Men with deep-rooted homosexual tendencies should not be admitted to the Catholic clergy, and it would be better for priests who are actively gay to leave rather than lead a double life". Pope Francis, what's with the double standard you are expressing? Sexually active gay priests should leave the ministry, but what about sexually active heterosexual priests – no mention of them. Once again, the Magisterium is completely missing the mark and demonizing the LGBTQ faithful, a clear and unsettling example of the church not evolving in the 20th Century. Perhaps they need to revisit the life and example of Jesus.
… Reverend Joe