Clergy Coffee Talks: New Programming for Clergy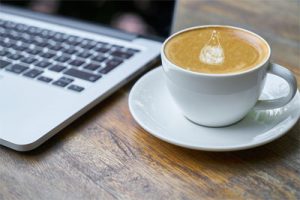 Clergy Support Memorial Church has launched a new education and outreach program for its clergy called Clergy Coffee Talks.
These online sessions are being created to educate and expand the skills of clergy members. They will cover many facets of contemporary ministry as well as other topics of interest. The first three sessions are Jan 19, What is Ministry? Exploring Contemporary Ministry and How to Increase Your Impact; Feb 16 Writing a Book: Putting Your Ministry Into Words, and March 16 Grief and Bereavement: How Personalities Communicate Differently in Times of Grief.
"We have been so thrilled with the initial response to our new Clergy Coffee Talks. It is clear that CSMC clergy are excited to gather and learn from each other," said program co-ordinator Rev Robb McDonald. "Clergy should check their recent newsletters if they aren't yet aware of the program."
These online sessions will be held on the 3rd Wednesday of every month from 7 pm-8:30 pm EST on Zoom. Each session will consist of a presentation of approximately 30 minutes followed by an open discussion on the topic of the evening.
Space is limited and the January and March sessions are already at capacity. February's session has a couple of spots. To register or be placed on a waitlist for any of these sessions, please send an email request to robb@clergysupportchurch.ca stating which session(s) you would like to attend. We hope to share video of the presentations afterwards so more people have a chance to access the information.
Should you wish to suggest a topic or volunteer to present a webinar to share your expertise with the CSMC community, we would like to hear from you. Please contact Rev Robb at his email address listed above.