A Place With Friends Who Understand
By Rev Elizabeth Peeters
When our second daughter, Kathryn, was born my husband and I were like most new parents, checking for ten fingers and ten toes and waiting for the doctor's good health seal. After that seal, most of us think that we have a healthy child who will live a great, long life, barring an accident. That's certainly not true.
Our daughter was diagnosed with a massive brain tumour (the size of a grapefruit) at age 4. She underwent 8.5 hours of brain surgery which left her legally blind. Kathryn has less than 1% vision although she can fool many people. Ten months to the day of her first surgery, she underwent a second to remove two new tumours and six weeks later during a scan to check for post-operative complications, three additional tumours were found. Surgery was no longer an option, so Kathryn underwent six weeks of cranial radiation just after her fifth birthday.

Throughout her school experience, Kathryn was a square peg in a round hole world. Because of her acquired brain injury (ABI), Kathryn didn't fit the standard model. While she has some cognitive deficit, she was well aware that she was different and just didn't fit the system. We were quite concerned about where she would go after she finished high school. She couldn't go to Community Care programs because she was too advanced. We were at our wits end because staying home all day just wasn't an option for us. Kathryn is a social butterfly who needs interaction from people other than her family. Thankfully, one day a few months before she was to graduate, I heard an advertisement on our local radio station about the Brain Injury Association of Peterborough Region. God was guiding our family to this place.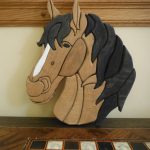 BIAPR (affectionately known as "The Program" in our household) offers a day program for people who have sustained an acquired brain injury. These injuries may be a result of epilepsy, tumours, strokes, or accidents, to name a few causes.
The day program allows clients to interact with friends who understand the issues associated with ABI. Clients can play games, do crafts and woodworking, plan and cook meals (pre-COVID). For the first time, Kathryn was with people who were like her. They were challenged by memory loss, word finding issues, brains that work slower and in different ways than other people. The program allows clients to have friendships with people who 'get' each other.
The day program is offered at no-charge to the clients who are often low income due to their disabilities. One way that the program raises money to offset costs is by selling items created by clients. These items allow the clients' creativity to shine and raise funds for the centre…definitely a win-win scenario.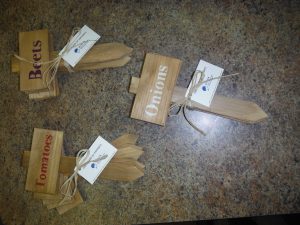 The micro-grant from Clergy Support Memorial Church will help to purchase supplies for the craft and woodworking programs so more items can be made and sold. As a daily lunch is provided for the clients and staff, some funds may also be used to offset food costs. They do receive food donations from the local foodbank, but additional donations are always appreciated.
The BIAPR is an amazing organization that is helping people with acquired brain injuries find their niche in the world. It offers clients a chance to feel worthwhile and needed in our community.
I am thrilled that my application was successful, and the Program will benefit from a 2022 micro-grant.